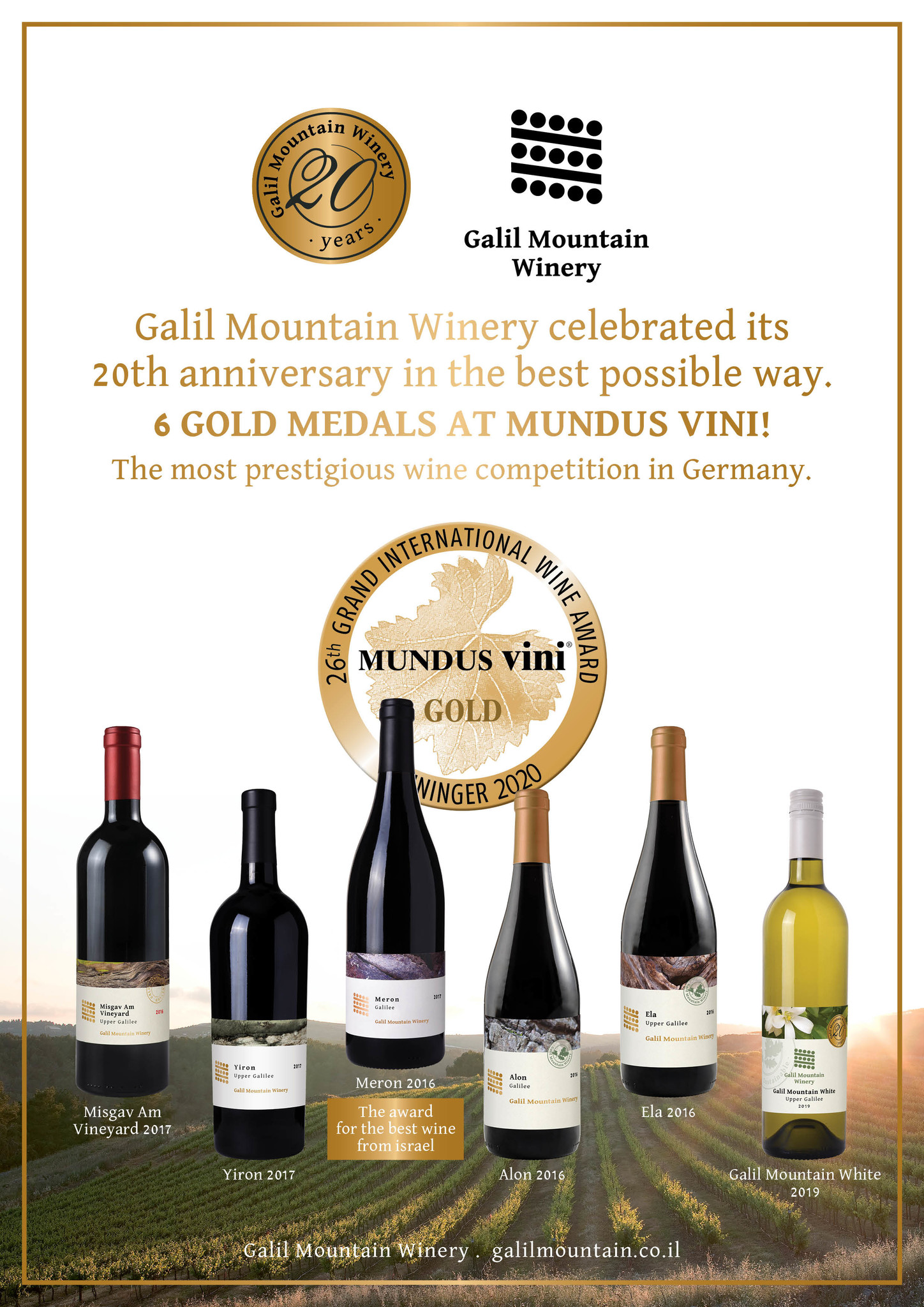 ISRAELI PRIDE:
Galil Mountain Winery Sweeps Six Gold Medals at Esteemed Wine Competition Mundus Vini 2020
Meron 2017 wins the best wine award in the Israeli wines category 
Six Galil Mountain Winery's wines won gold medals at Mundus Vini, one of the world's most celebrated wine contests. In addition,  Galil Mountain Winery's Meron 2017, won the Best Wine Award in the Israeli wines category.
Yair Shapira, CEO of Golan Heights and Galil Mountain Wineries, commented, "The medals our wineries won in the prestigious wine contest positions our wines on par with the world's most exquisite wines. The recent win, which adds to the five gold medals we won last year in the contest,  as well as to many other accolades, is a source for great pride for us.
Mundus Vini hosted over 7,000 wines, from all around the world. A jury of 268 wine experts from 54 countries selected the winning wines. As many as nine Israeli wins won gold medals, of which six by the Galil Mountain Winery.
The winning wines :  
Meron 2017 Gold Medal and the Best Israeli Wine Award
Yiron 2017 Gold Medal
Misgav Am 2016 Gold Medal
Galil Alon 2016 Gold Medal
Gail Ela 2016 Gold Medal
Galil Mountain White 2019 Gold Medal